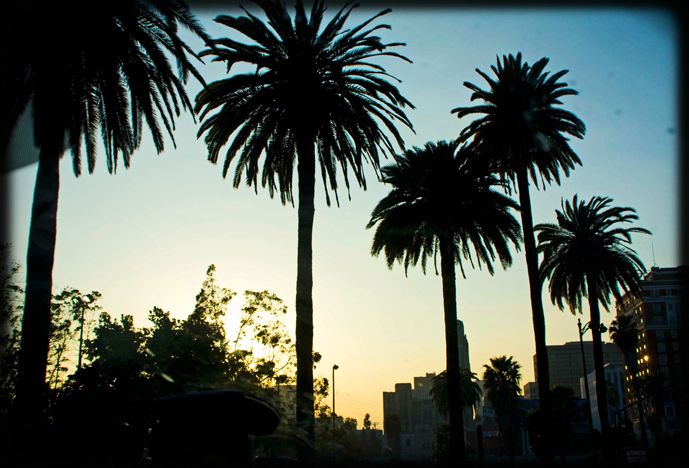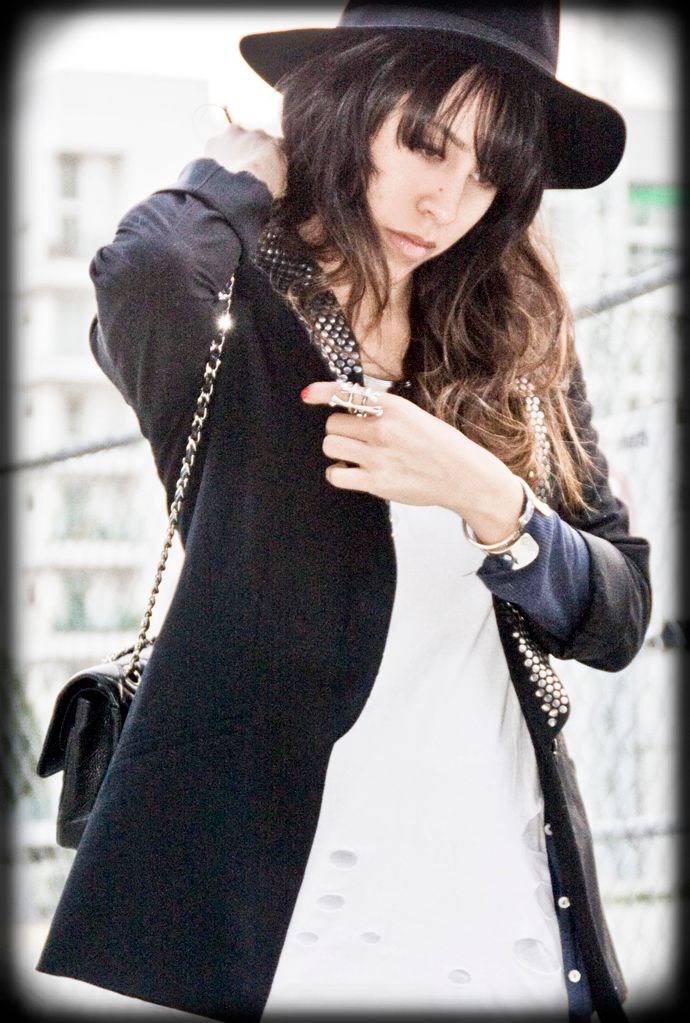 Jeffrey Cambell shoes thrifted zara blazer forever21 collar Low Luv x Erin Wasson ring Alice + Olivia Tank
I always get extremely nostalgic whenever I go to LA. I spent my first year of college living here and made so many friends that I will never forget. Los Angeles has this weird pull to it. Sometimes I don't want to be anywhere near the crazy condensed traffic, polluted airs and rooms filled with bluffers. Yet, other times the feel of the city lights and that gravitating pull towards the "la la" of it all makes me want to stay forever. These photos are taken right off Wilshire Blvd as me and John waited to meet up with some of our friends. I am wearing this perfectly tailored Zara blazer which I found at my favorite thrift store (Beacons) in new york last year. Some of the "studs" on the collar have fallen off and I haven't really gotten down to fix it. Looking at these photos I realize I should probably do that sooner than later since I can never resist a black blazer with a good structure. Lately my go-to when feeling lazy.

Don't forget to enter my Sweet 1969 Giveaway below!