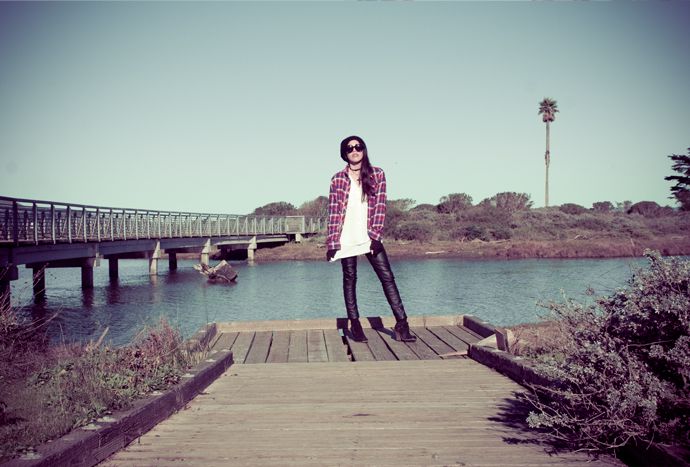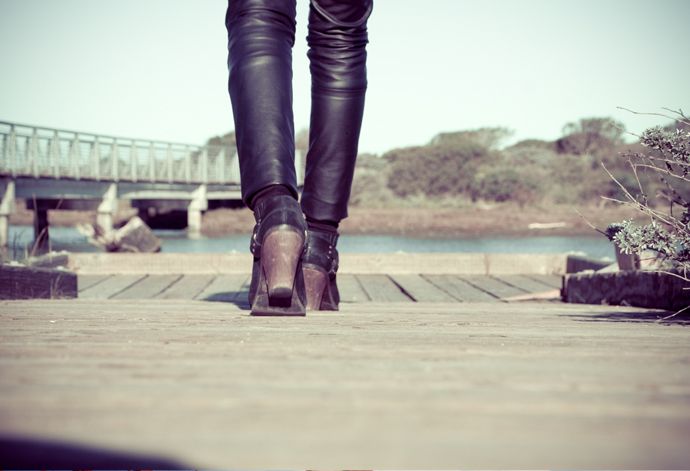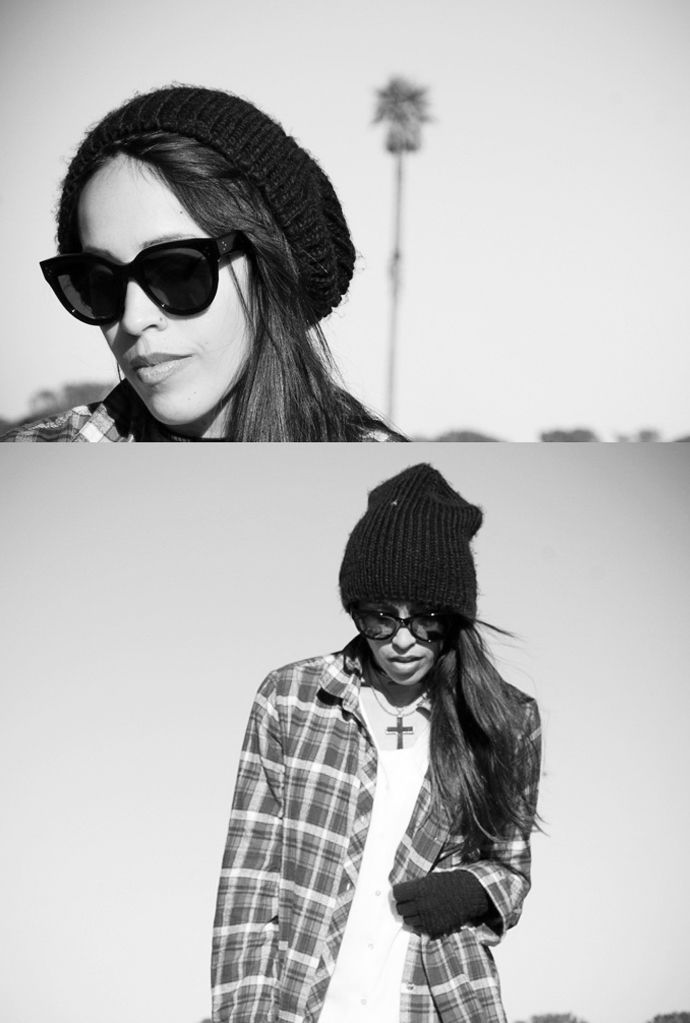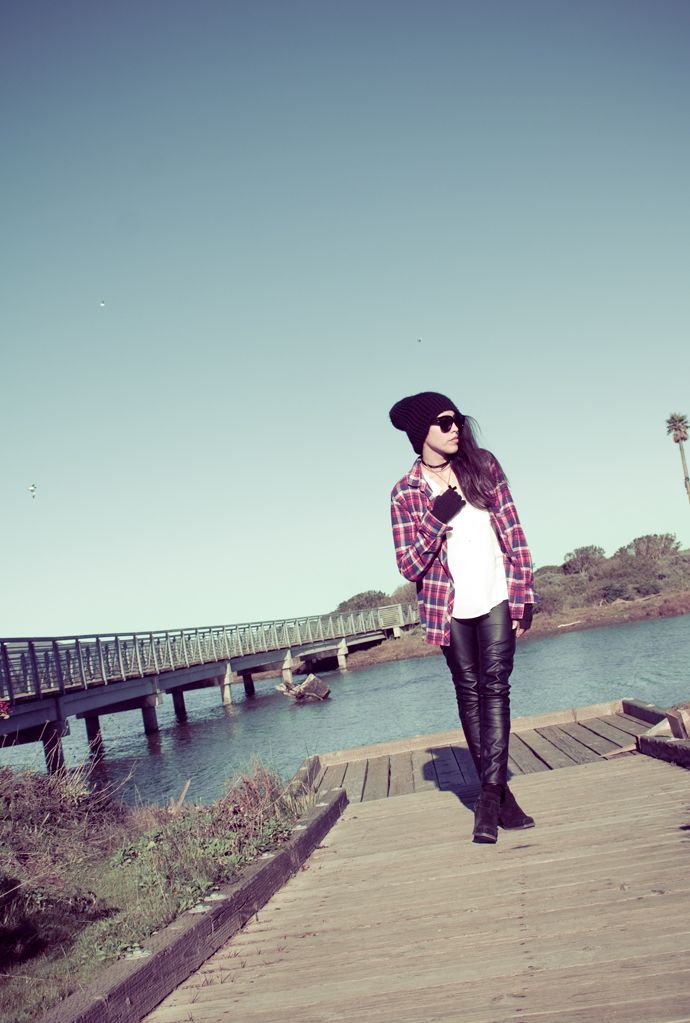 Urban Outfitters flannel shirt and gloves, Forever 21 and Michael kors necklaces, H&M pants, Celine Sunglasses, Target mens beanie.
Photos by John Smith
Dressed with 90s undertones for this warmer winter san fran day. Now when I saw warmer, I mean I was able to take off my jacket for slight moment while taking these photos. There's something about flannel and leather (in this case..faux) that never gets old. Maybe it's the feeling of nostalgia I get from times when Alanis still had one hand in her pocket and Nirvana was still "in bloom". But lets keep moving forward in time and not backwards. I added some oversized cat-eye frames and some JCs to keep the whole look current.
Vestida como de los tiempos 90s en San Francisco. Este dia no hacia tanto frio como el resto de mi viaje en sf pero solo me pude quitar la chamarra por cinco segundos mientras me tomaban estas fotos. Este estilo me recuerda mucho a los tiempos de Alanis Morissette y Nirvana. Le agrege unos lentes grandes "cat-eye" y botas de Jeffrey Campbell para mantenerlo moderno.

Follow @FrancescaFelix