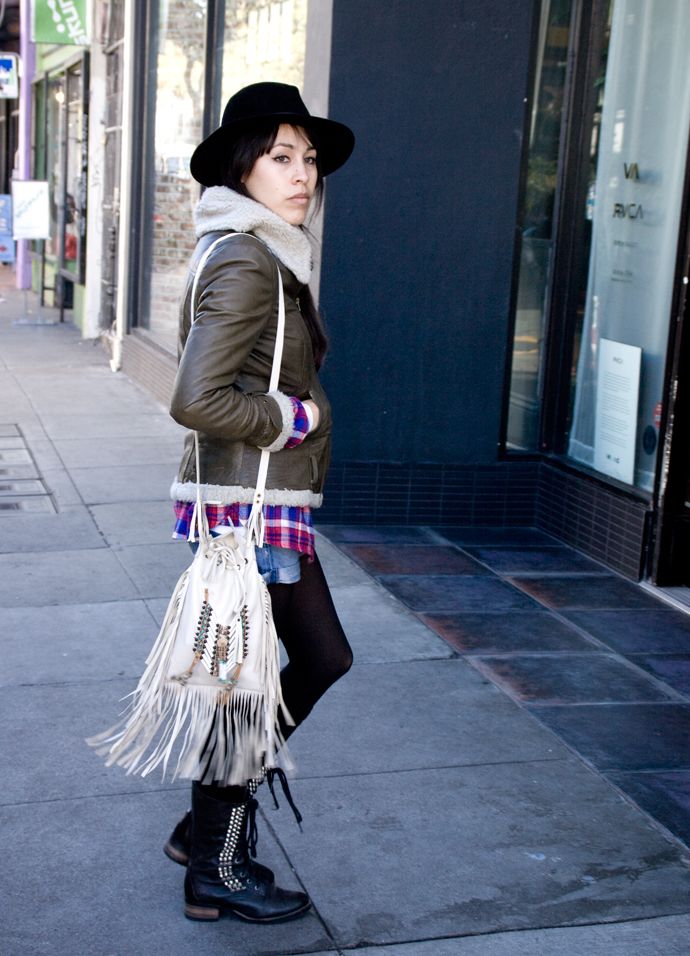 Spell and the Gypsy
bag,
Steve Madden Tropador Boots
, Green leather Jacket from Off Fifth, Urban Outfitters Plaid shirt
Photos by John Smith
Running around Haight St. in completely miss-matched clothing. My obsession with taking only light carry on bags or checking in only light documented bags at the airport screws with my ability to pack matching outfits and I end up simply throwing in a bunch of things that I think might somehow mix well together. This is one of those traveling outfits. Kinda sorta works, kinda crazy but I kinda dig it. Perfect for walking around Haight. John and me spent the day walking around, thrifting, browsing and having brunch here.
Pasando el dia por la calle Haight en San Fran. Fuimos de compras, a desayunar y caminar por la calle.

Follow @FrancescaFelix