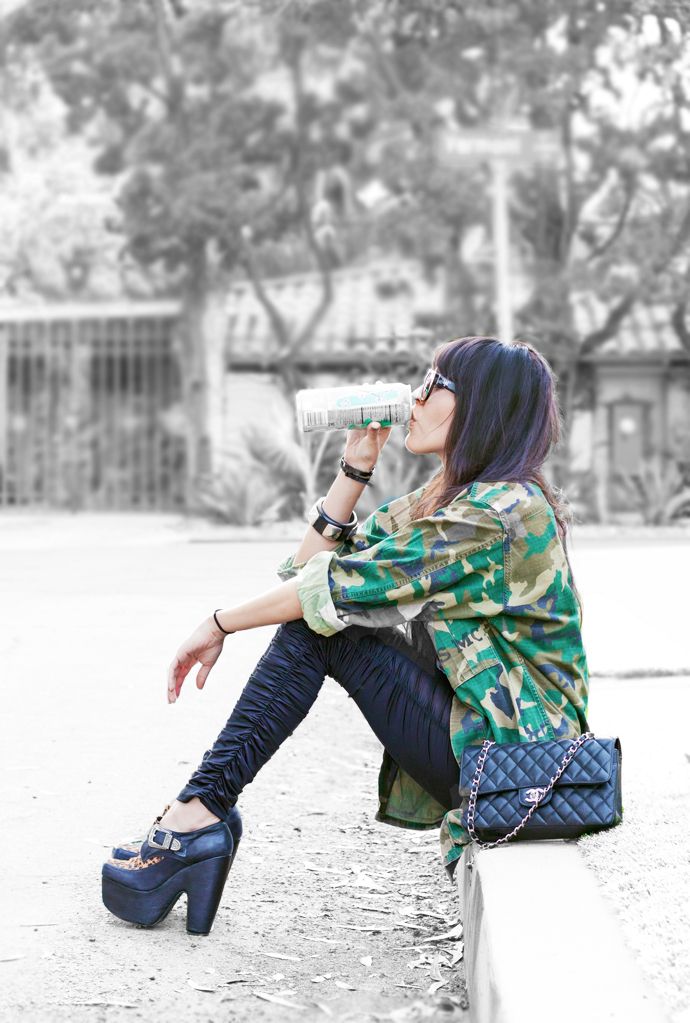 Chanel Purse, Old leggings (possibly from H&M but found similar here), Vintage Jacket from army surplus (similar here and here), Prada cat's eye sunglasses, Forever21 Shirt.
Photos by John Smith
Different textures, eras, styles...you know that sort of thing. I love when outfits like this come together. This vintage jacket with my classic chanel is one of those things (also worn with stilletos, short dress and beanie here). The contrast between rugged and classic is something that always works for me and makes the most interesting mix. These ruched leggings that I can't recall where I bought add a nice feminine/sexy vibe to this otherwise masculine jacket and of course the heels help. Ps, thats my dogs leash in the last photo. She was with me too! ... Anywho, I'm really happy the sun is kind of peaking out now and then because I can bring out this jacket which is a great transitional piece.
Have you guys checked out my post "how to: edit your own photos" ?? Click here to see how you can use p-shop to fix your own photos