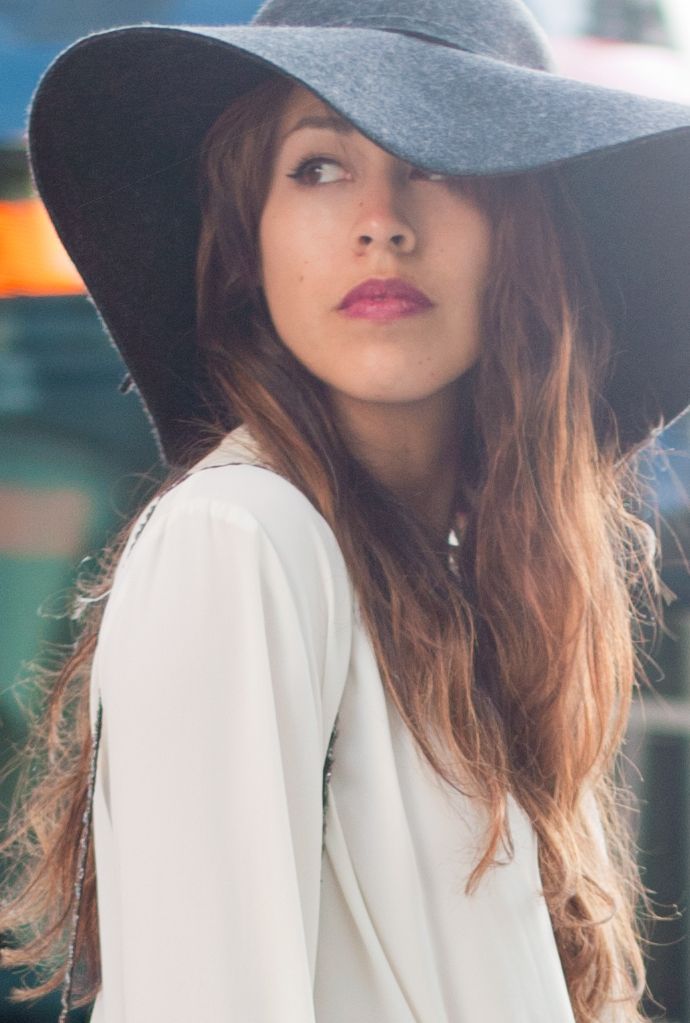 Zara shirt (last fall), Brandy Melville wool hat (LOVE this black one here,) 7 Jeans, Charles David boots, Vanessa Mooney Capulet ring
With accessories you can either go two ways: go all Anna Dello Russo on everybody's ass (a.k.a. go all out) or keep it simple a la Coco Chanel. I find basics and simplicity to be more appealing.
When in doubt (or simply in a hurry) I gravitate towards basics: jeans and a white tee (or this case, blouse) followed by statement accesories. Maybe some bad ass boots? Big floppy wool hat (similar
here)? And a pop of color on the lips. I never thought I would say this but I think I am ready for Fall.
Con accesorios tienen dos caminos: ser como Anna Dello Russo y llevarte la noche (ponerte todo lo que quieras) o ser mas sencilla como Coco Chanel. Yo prefiero usar lo simple y basico. Cuando en duda (o simplemente a la carrera), me gusta usar jeans y t shirt blanca
(o en este caso: blusa) combinado con accesorios fuertes. Tal ves unas botas fregonas, un sombrero gigante, o un color de labio mas fuerte. Nunca pense que iba decir esto pero... ya quiero que sea otoño!

Follow @FrancescaFelix