Transitioning into Fall is my favorite time of all. I love how you get to wear and combine pieces for cold weather with lighter summery pieces.
Me encantan los tiempos de cambio especialmente cuando empieza otoño. Me gusta mucho combinar la ropa de clima frío con ropa de clima caliente.
These over the knee boots have been my best friends through thick and thin, through many fall, winters and springs the last few years. I'm totally ok with over the knee being a "thing" right now. I'm also ok with the fact that it's still warm enough to wear my fave lace dress that I hadn't had a chance to wear this summer. I was heavily tempted to name this post "these boots were made for walking" btw, but figured I would spare you. Plus, Kate Moss and Stuart Weiztman already beat me to it damn you kate! why do you do everything better than humanity? (slight exaggeration).
Estas botas (que me llegan justo arriba de la rodilla) han sido mis mejores amigos durante muchos otoños, inviernos y primaveras. Asi que la verdad estoy totalmente de acuerdo con que estas botas sean una tendencia fuerte este otoño.
Wearing:
Freepeople over the knee boots (old , LF lace dress, TopShop bra, Chanel bag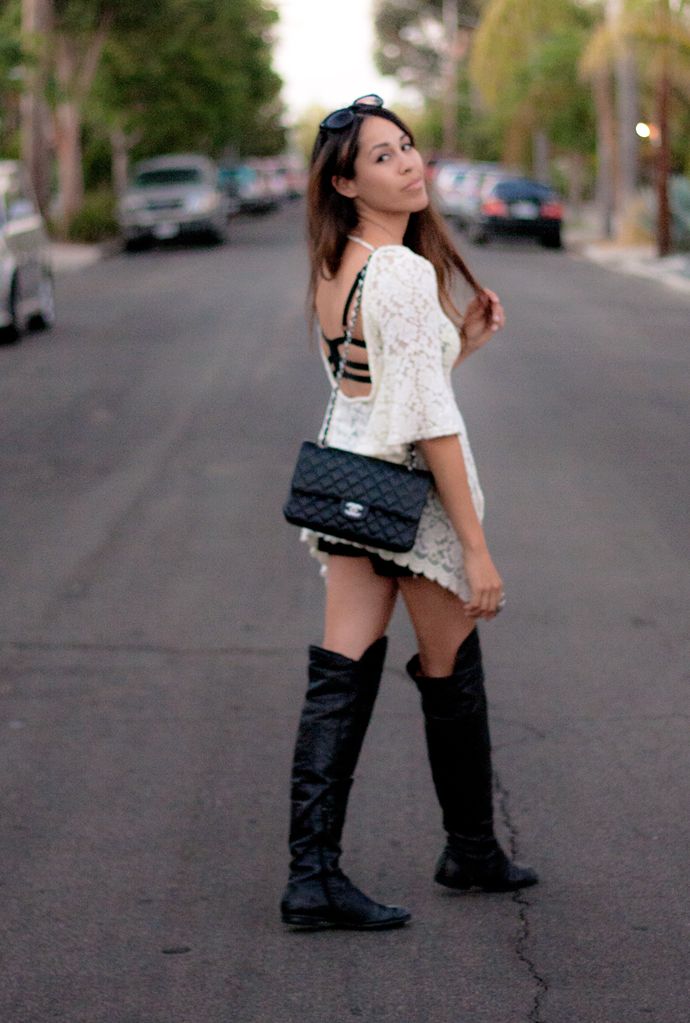 Here are some choices I found that are similar to mine. LOVE THESE!
Aqui les dejo con una selección de botas que también me encantan!
1.
Marc by Marc Jacobs
2. Belle by
Sigerson Morrison
3.
A.N.A at JC Penny
4.
Steve Madden
Ottowa 5.
Lautre Chose

Follow @FrancescaFelix